Discount Fabrics
We Have All Your Mask Making Needs!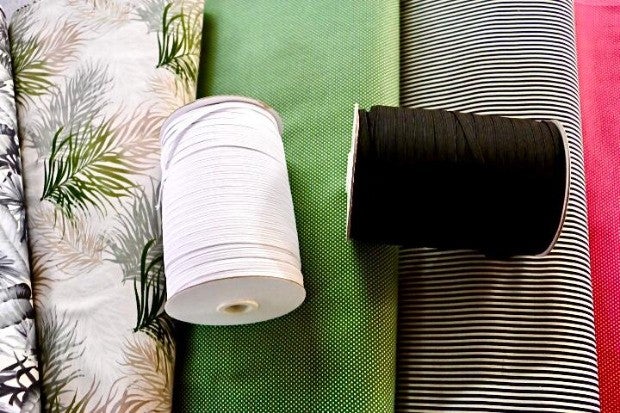 Brand New Cotton Prints 25% Off
1/4 Elastic Black and White $0.39/YD
100% Cotton Solids (Black Too!!)
NOW OPEN
Mon-Fri 10am-5pm With A Few Rules….
Anyone Who Enters Must Wear A Mask
Please Limit Your Party To No More Than Two People
Please Limit Your Shopping Experience To Thirty Minutes
Store Limit is 14 People
Please Be Respectful Of Social Distancing Rules In Store
Please Use Sanitizer Offered At Entry Prior To Handling Merchandise
No Appointment Needed. We Do Not Offer Weekends Yet But Plan To Soon. Thank You For Understanding.
We Hope To See You Soon!
Serving San Francisco and Berkeley Since 1973
Here at Discount Fabrics, we provide a vast selection of top quality fabrics. We've supplied San Francisco designers the best fabrics since 1973. As a family owned and operated business, we have collected the finest fabrics in the industry, ensuring you receive beautiful and durable materials. With 47 years of experience, we are here to help. Call (415) 495-4201 today!
Discount Fabrics prides itself for its:
Huge Selection and Variety of Fabrics
Low Everyday Prices
72,000+ Rolls of Fabric in Stock
30,000 Square Feet of Inventory
At Discount Fabrics, we strive to provide the sources you need to create your dream designs. We regularly work with some of the top party planners in the Bay Area so you can be sure you're working with high quality fabrics. In addition, we've been featured on the popular home improvement television network HGTV.
Value You Can Measure
We know how important fabrics are to you. You want to ensure the fabrics you select can endure many years of use while maintaining their beauty. Knowing this, Discount Fabrics offers you fabrics that are not only attractive, but also made with the best materials. We're stocked with more than 72,000 rolls of fabric at any given time. With our huge selection, we ensure you find the fabric you're looking for.
Discount Fabrics offers various products including:
Beautiful Fabrics at Beautiful Prices
As our name implies, Discount Fabrics provides fabrics at low prices every day. We believe you deserve premium fabrics you can afford. Our fabric experts listen to your needs and recommend fabrics that best suit your occasion. We're here to help you craft your designs with our handpicked fabrics. Come visit us at any of our convenient locations:
2170 Cesar Chavez St., San Francisco, 94124
3006 San Pablo, Berkeley, CA 94702