Dance Uniforms 101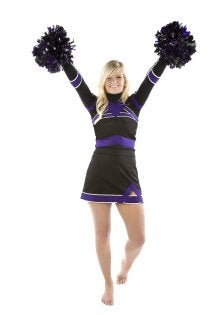 When done correctly, a uniform becomes a part of a dance. If you are in charge of creating uniforms for a dance team or class, head to the fabric store and use the following tips to put together some stylish outfits that still allow easy movement:
Find Some Quality Fabric
Before you can get started constructing the uniforms, you have to stock up on quality materials. Spandex and Lycra are popular fabrics to use for dance uniforms because they are stretchy enough to move with the dancer. They are also versatile enough to create a wide variety of uniform styles. Talk to the staff at the fabric store about your uniform needs and they will direct you toward fabrics that help you create stylish and functional uniforms for your dance needs.
Work Carefully
Dance fabrics require different kind of attention than other materials like silk or cotton. You should always think about how the material will wrap around the body before you start to cut the pattern. When you pin it, make sure that the pins are inside the seam allowance otherwise you might create unnecessary holes in the material that ruin the aesthetic of the final product.
Add Some Embellishments
Add some personality to a dance uniform with fun embellishments that make it completely unique and eye-catching. From feathers to sequins, these small details will make a huge impact toward the overall look of the dance uniform. Embellishments also help you create a connective thread between different uniforms so you can still have a theme even if the dancers are wearing different outfits.
Whether you already know how you want to create dance uniforms or you need a little bit of guidance, your fabric store in San Francisco can help you choose the right materials and accessories with which to create something really special. Spend some time browsing through the store until you know exactly how you want to proceed with your uniforms.