Are you looking for natural upholstery fabric options for your San Francisco home? There are many different natural options that offer their own style and durability advantages. Learning about your options will help you determine which ones are right for your home: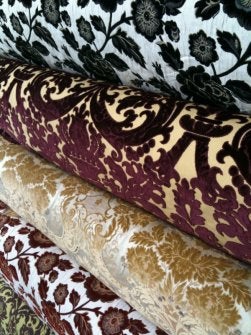 Cotton
Other than wool, cotton is the stronger natural upholstery option. That may be why this upholstery fabric is such a popular option for many different furniture pieces. Cotton can be dyed easily, making it a versatile option that can work with many different decor styles. This upholstery fabric also offers breathability, resulting in comfortable furniture that is great for the most popular rooms in the house.
Wool
As stated above, wool is the strongest natural upholstery fabric you can choose for your home furnishings. This is a great choice if durability is your top priority when searching for upholstery for floors, furnishings, or accessories. Wool can be too harsh for some commonly used furnishings, but it is a great choice for carpeting and area rugs to add warmth to your home.
Linen
This upholstery fabric is not as versatile as others because it is highly susceptible to wrinkles and soils. Linen is still a popular choice because it is stain resistant and offers a touch of elegance and beauty to any decor. You can incorporate this naturally beautiful fabric into your home decor with table linens or window treatments.
Leather
If you are looking for a different feel, you might choose leather for your home furnishings. Leather tends to last longer than many other fabric options, making it a great choice for living room furniture that is used on a regular basis. Homeowners that choose leather also find that it is easy to keep clean and looking great!
Silk
Keep it natural while adding elegance to your home decor with silk fabric upholstery. This option can fit it with a variety of decor styles because it comes in different weights and colors. Silk is a popular choice for window treatments, but you can experiment with different fabrics to find the perfect fit for your home.