One of the easiest ways to rejuvenate the look of your house is to reupholster your furniture. Especially when you purchase your sofa upholstery or chair upholstery from a wholesale fabric store serving San Francisco and Berkeley, you can make the redesign of any room an affordable process. As you look for that perfect new fabric for your chair or sofa, remember these tips: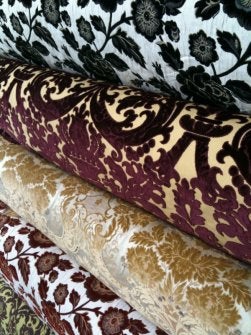 Consider Fabric Usage
Are you reupholstering the couch that everyone uses each night or the ottoman that serves as more of a decorative piece? Your answer might determine the furniture upholstery fabric you choose. Upholstery fabric comes in a wide selection of materials, but not each is suited to frequent use. When you consider your options, keep in mind how much wear and tear each material can withstand. Your choice of upholstery fabric might also be influenced by how much fabric you need. For instance, you may prefer a more sedate fabric for a large piece such as a couch and a more dramatic design for a small chair or footrest.
Test Out Fabrics
Your choice of upholstery fabric is an investment in money and time. You likely will have your piece of furniture for several years or longer, so it is important that you like your ultimate fabric selection. To see if your initial choice is the right one for your home, ask your fabric store if they can provide a swatch of your preferred fabric. By seeing it in your home, you can better determine if it will fit in with your personal style and existing decor.
Keep in Mind Location
The upholstery fabric that you choose for your bedroom can vary significantly from that you might choose for your sunroom. Consistent exposure to sunlight can have a bleaching effect on some fabrics, so before selecting any material, talk to a fabric store expert. Depending on your needs, he can suggest upholstery fabrics that will retain their color even when they sit in direct sunlight. A fabric store in San Francisco can also recommend the right kind of upholstery fabrics for high traffic areas. Especially when you are decorating a child's bedroom, you may want to choose materials that are resistant to spills and stains.