Choosing the perfect wedding dress is one of the most important decisions you'll make for your wedding. You'll want to choose a wedding dress fabric and style that will make you feel beautiful on your big day, but that will also be comfortable and low-maintenance. If you've been looking for bridal fabric at fabric outlet stores in San Francisco , use this helpful guide to pick out the perfect fabric for your wedding dress.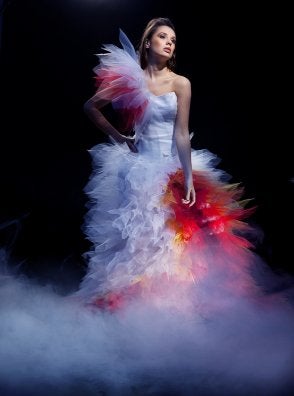 Pick a Fabric Based on the Season and Venue
If you're getting married in a cooler season, you will want to choose a heavier wedding fabric. On the other hand, if your wedding is during warmer weather, you will want to choose a lightweight, breathable fabric. If your wedding venue is formal and the wedding is in the evening, you will want to choose a more formal wedding fabric. If you're getting married outdoors or during the day, you can opt for an informal fabric.
Choose Structured Fabrics for Complicated Dress Designs
If you're interested in creating a wedding dress that has a strong silhouette and a fitted bodice, you'll want to use a structured wedding fabric. Satin is heavy, with a light shine. It is perfect for a formal wedding, but may not be appropriate in summer months, as it is a very warm material. Taffeta is lighter and works best for full skirts. It behaves similarly to satin, but is a smoother, crisper material. Organza looks like chiffon, but is a stiffer fabric that works well for trains and veils.
Choose Soft Fabrics for Simple Dress Designs
If you want a more flowing dress with less structure, you will want to choose a soft bridal fabric. Chiffon is sheer, and is perfect for dresses in simple styles. It is a very light material that works best in warm weather. Charmeuse is glamorous with a lot of shine, and works best on draped dresses. Tulle is sheer, lightweight, and perfect for full skirts and wedding veils. Lace is versatile enough that it can be used for both summer and winter wedding dresses.