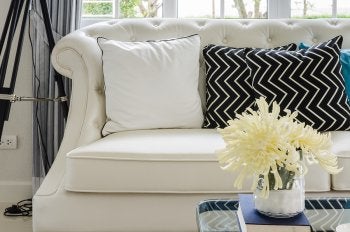 Are you getting ready to reupholster a couch or other piece of furniture? With such a huge selection of upholstery fabrics in Berkley , it might be hard to choose the right one for your needs. Use this guide to learn about upholstery fabrics and how they can enhance your interior design.
Brocade
If you are looking for a more formal fabric to dress up a certain room of your home, you may want to opt for brocade fabric. This fabric looks similar to embroidery and usually features a floral pattern. If it is used for upholstery, it has to be tightly woven to resist wear and tear. You should not use it on furniture that you use often, or it might become snagged.
Chenille
This upholstery fabric is better for furniture that you use often. It is soft and inviting, which makes it the perfect option for your favorite couch or chair. Chenille is usually made from cotton or cotton blends. As long as it is backed, it will stand up nicely to wear and tear.
Cotton
Cotton is one of the most durable and versatile fabric options to use for upholstery. Cotton resists fading in sunlight and it is easy to clean. It is also one of the more affordable fabric options. Cotton is a smart option for furniture that you use on a regular basis, especially if you have children or pets.
Crewel
This unique fabric is a wool yarn embroidery. It is usually stitched with motifs like flowers, birds, and other natural scenery. Since the pattern takes up so much of the fabric, crewel looks best on flat surfaces.
Damask
This classic style uses matte weaves to create beautiful and reversible fabrics. Damask fabrics were once made of silk, but today, they are often made from stronger materials like rayon, cotton, or blends. You can use damask in rooms in which you want a slightly more formal appeal, but still plan to use the furniture often. Damask looks beautiful but still offers durability to help you avoid major wear and tear.