If you learn how to sew, our fabric store in San Francisco gives you all of the materials you need to create beautiful clothing, upholstery, and accessories on your own. Take up this skill so you can create unique pieces that cannot be found in stores. Use these sewing tips to make the most of your next trip to the fabric store :
Stock Up on the Sewing Materials You Need
Before you can start to sew, you must collect the tools you need to create some clothing or upholstery out of pieces of fabric. If you are sewing by hand, you should have straight pins, sewing needles, shears, and a seam ripper. A tape measure helps you make accurate measurements. You should also get a seam gauge, a clear gridded ruler, fabric marking pens or pencils, thread, and a thimble. If you are using a sewing machine, though, you need the machine, needles for the machine, bobbins, a presser foot, a zipper foot, a small screwdriver, sewing machine oil, and a small brush.
Find the Right Fabric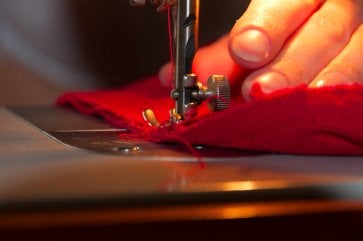 Once you have all of your sewing tools, you should visit the fabric store to find materials that allow you to create beautiful pieces. Choose a few different kinds of fabric like silk, tulle, fleece, and lace so you can practice your new sewing skills on a variety of canvases. Once you start mastering your sewing ability, you should always have fabric on hand so you can sew whenever you get the urge.
Take Your Time
You should never feel rushed while sewing. Especially when you are just starting, take your time to ensure that you get every thread right. Whether you are sewing by hand or using a machine, going slowly is the best way to make sure you create something that is beautiful and well made.
Start your sewing journey at the fabric store to get the materials you need to create beautiful clothing and upholstery that you can use in your life. The right fabric is the foundation of any sewing project.