Making your own clothes is a fun and affordable way to express your creativity. You can tailor designs to your exact measurements, and stay on top of new trends, or even start your own. Wholesale fabric outlets in Berkeley have a great variety of exciting fabrics that are sure to inspire you to start sewing your own clothes at home.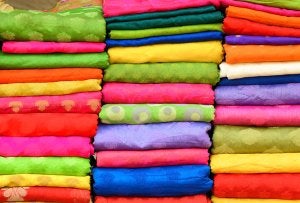 It's Affordable and Easy
You can get great deals on wholesale fabric from your local San Francisco fabric depot. Buying fabric in its off-season will save you even more money. For instance, many fabric stores have sales on warmer fabrics like velvet and fleece when the weather starts to get warmer. You can also pick up cooler fabrics like linen and lace at low cost during the winter months. Making you own clothes is easy with the right patterns and equipment, and you can even use you own clothing as a guide to create something new. If you have a favorite dress that has become faded or stained, you can use it as a pattern to sew a new one just like it.
You Can Customize the Fit of Your Clothing
Clothing that you buy off the rack comes in a limited array of sizes, and may not fit you as well as you'd like. When you make your own clothes, they will be tailored to your exact size and proportions, meaning they will be more flattering and look more stylish. You can add customizable details that may not always be available from a store bought piece of clothing, like adding pockets to the dress you're sewing. You can even use more than one style or pattern of material to further customize your piece.
Your Clothing Will Always be Unique
When you make your own clothing, you can be sure that you won't see anyone else wearing the same thing that you are. You have the option to choose unique fabrics and designs that express your personality. This allows you to experiment with styles and patterns that no one else would be able to find in a store.