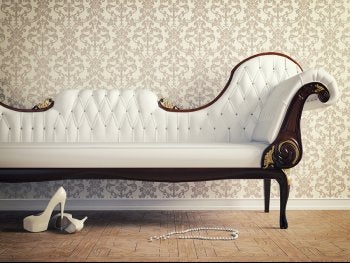 Reupholstering furniture is any easy way to refresh your home decor or revitalize a thrift shop find without spending a lot of money. If you're shopping for upholstery fabric in Berkley , visit a wholesale fabric store near you to find a variety of beautiful discount upholstery fabrics. Here is a guide to choosing the perfect upholstery fabric for your home and lifestyle.
Choose Patterns With Care
If you are reupholstering your furniture yourself, be careful when picking out upholstery fabric in busy patterns. The pattern must line up throughout the piece of furniture, and the bigger the piece of furniture, the more difficult that may be. If you're reupholstering a couch, the pattern on your upholstery fabric should be unbroken from top to bottom and side-to-side. This is easier with simple patterns, like stripes. Also keep in mind that a small swatch of patterned upholstery fabric may look lovely, but can end up being overwhelming when used as sofa or chair upholstery.
Weigh Cost vs. Quality
Just because a certain type of upholstery fabric costs more, does not mean that it's higher quality. Many discount fabric stores sell high-quality, modern upholstery fabric at very low prices. Often, the low-cost fabrics sold at discount fabric stores are actually much more durable than their higher-cost counterparts. Additionally, wholesale fabric stores are able to offer such a discount to their customers because the manufacturer simply miscalculated the demand for their fabric when it was initially created.
Check Out the Upholstery Fabrics Finish
Upholstery fabric comes in a number of different finishes that can make the fabric more durable. You can find upholstery fabrics that are mildew-resistant, antibacterial, fire-resistant, stain-resistant, or waterproof. Consider where you will use the piece of furniture that you're upholstering to help you determine what finish you'd like your upholstery fabric to have. If you're upholstering outdoor furniture, for instance, you may want to choose an all-weather fabric like Sunbrella fabric. Microfiber fabrics, Sunbrella fabrics, and vinyl fabrics are all resistant to stains and fading, making them very versatile.